The foundation stone of the new Monin's building, which will spread to close to 20,000m2, was laid by the President of the Republic, Mr. Aleksandar Vucic, Mayor of Belgrade Mr. Sinisa Mali, Chairman of the Management Board Mona Hotel Management d.o.o. Mr. Tomislav Momirovic and Director Mona d.o.o. Mr. Uroš Momirovic.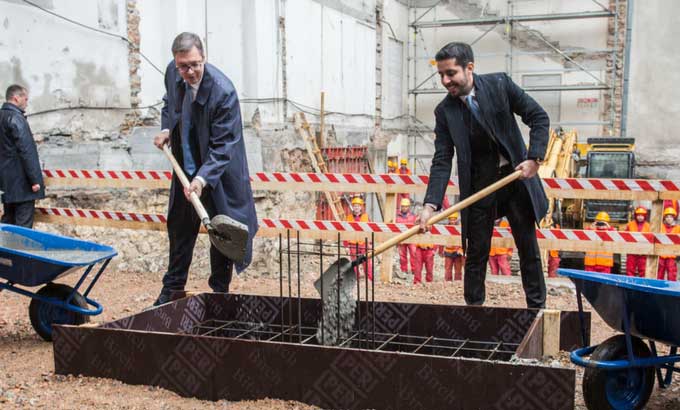 The investment is worth 30 million euros and will be financed from own funds and loans. Also, in the newly built hotel, the opportunity for new jobs will find over 200 educated young people.
By investing in the domestic economy and hotel industry / tourism in Serbia, which records the most dynamic growth of the social product, the investors' desire is to contribute to the recovery of the country's economy by creating new jobs, tax growth and increasing competitiveness, as well as strengthening the company in the spirit of long-term investment in new investments and development in Serbia.